StateTrust's approach to private banking is financially conservative, diversification conscious and time sensitive.
We place a strong emphasis on creating the kinds of sophisticated financial plans that take into consideration your circumstances now, and your outlook for upcoming years— plans that adapt to your lifestyle and positively impact your future. We stand ready to help you through every phase—when you have questions, when financial plans have to be modified, or when you need more services.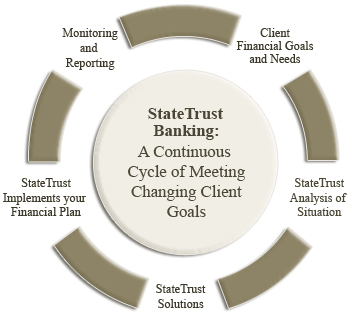 "Success = opportunity meets preparation and execution".
Dinamic Process:
Links of interest: