StateTrust  has a team of experienced financial planners to guide and assist customers to manage their investments.  We provide planning services to meet specific financial goals.  In addition, we develop a customized investment strategy to meet your short and long term goals.
We deliver ongoing, personalized financial consulting services in order to assist you in making appropriate financial planning and investment decisions.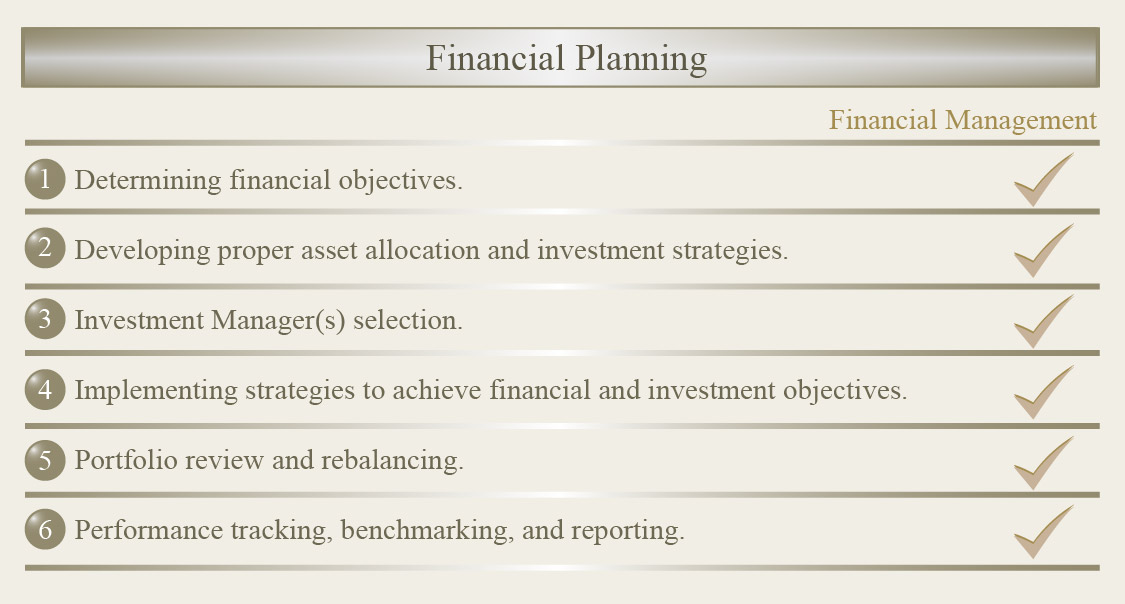 Financial planning at StateTrust encompasses a review of our clients' financial situation including currently held investments. We design a portfolio with a mix of diversified holdings that may include cash, time deposits, bonds, stocks, mutual funds, and structured products to meet client risk adjusted return objectives.  Finally, we create a personalized Investment Policy Statement that outlines the strategic financial plan.
In summary, Financial Planning at StateTrust involves:
Reviewing client current stocks, bonds, insurance policies or real estate holdings.
Analyzing cash flows.
Understanding the client's legal framework.
Learning personal and family preferences.
Designing personalized portfolios.
Recommending asset allocation.
Providing clients with an Investment Policy Statement.
Providing investment advisory services, follow-up and performance reports.
Conservative

Low risk level.
Low volatility.

Moderate

Below-average risk level.
Relatively-low volatility.

Balanced

Average Risk.
Average volatility.

Growth

Above-average risk level.
Greater volatility.

Aggresive Growth

High Risk.
High Volatility.
Links of interest: