We strongly recommend the use of the latest version of your favorite Internet browser. The use of non-current versions exposes users to security risks as well as inaccurate interpretation and visualization of Web page content.
The following table describes the Internet Browsers that have been individually certified and recommended when accessing StateTrust Internet platforms. This table provides the minimum version requirement.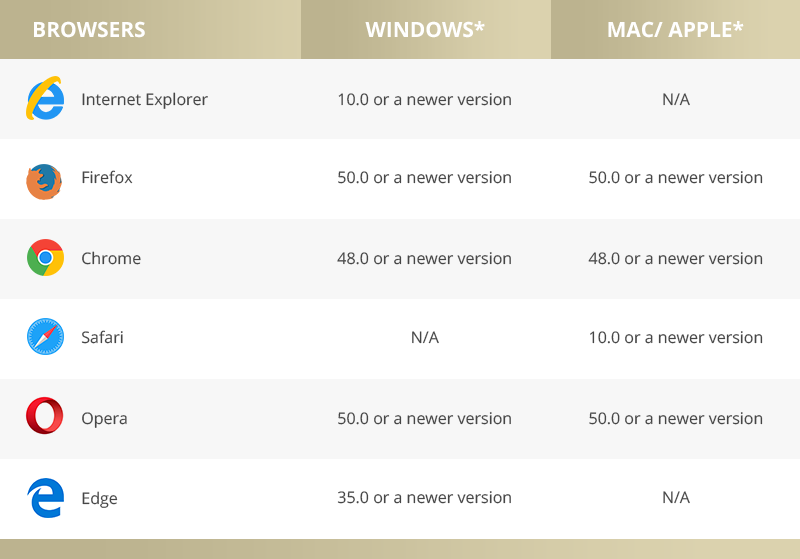 * Minimal Version recommended to run Electronic Banking.
Functionality
Browser based cutting-edge electronic platform
24/7 availability
Secured connection
Public Web portal for general and informative usage
Private client access for our account holders
Electronic reporting
Multi-language environment
Multi-currency environment
Access to a Call Center and service center for immediate assistance
Friendly easy to use environment