Our Institutional team's technical expertise encompasses multiple global trading disciplines. Our geographical coverage includes North America, Western Europe, Central Europe, Russia and Euroasia, Southeastern Europe, the Middle East, Latin America, and Africa.
StateTrust provides execution and research for different lines of financial products and services for our institutional clients:
Fixed income trading.
Equity trading.
Hedging and derivatives.
Structured products.
Alternative investments.
Foreign Exchange.
Managed accounts.
Source: NovelInvestor.com
Performance shown is not indicative of the performance of any specific investment. An investor cannot invest in an index, such as the one these graphs are based on. Past returns are no guarantee of future performance. These returns are based on historical information, from sources believed to be reliable, but accuracy cannot be guaranteed, and these returns can vary in future time periods.
The graph above illustrates the performance characteristics of various asset classes and inflation during the time period 2005-2018.
StateTrust institutional team provides professional investors with:
Timely market information.
Best-in-class deal structuring and execution.
Global trading platform.
Multi-currency custody and clearing.
Thanks to the wide range of financial products and services offered by our institutional team, our clients can expect an effective and reliable counterparty when trading global multicurrency instruments.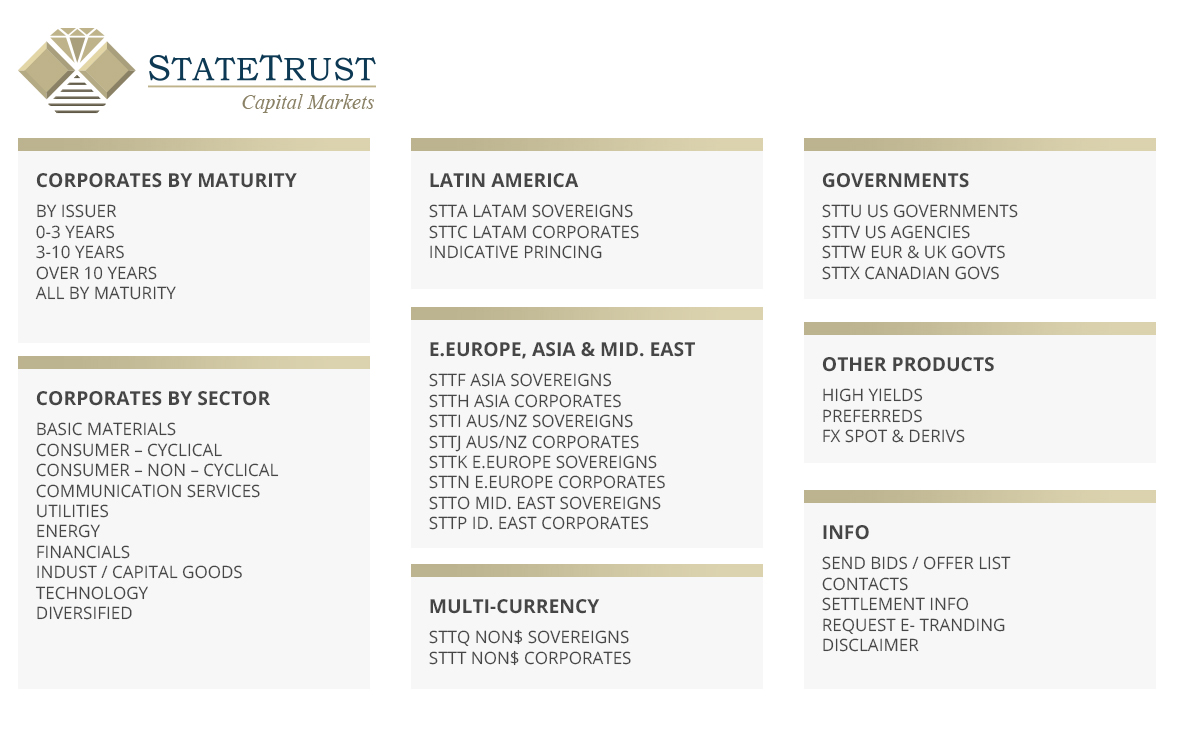 Assistance with complex trading scenarios by customizing a solution to meet client needs
Access to a wide range of quality fixed income offerings from internal and external sources
Personalized service with prompt, efficient execution and settlement
Access and direct transfer from/to StateTrust brokerage accounts
Direct access to our fixed income traders
Links of interest: